Skip Navigation
Website Accessibility
Domestic Machine Quilting Club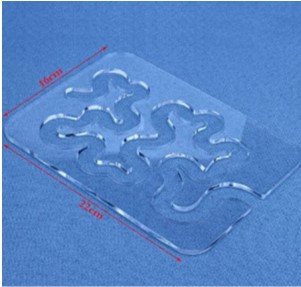 · Explore quilting on a domestic machine using acrylic quilting rulers.
· All experience levels welcome.
· Learn from demonstrations.
· Elevate your creativity.
· Enjoy freedom of experimentation in order to get comfortable using rulers to quilt your projects.
· Quilting your own quilt can be intimidating to both experienced and beginning quilters.

The Westalee quilt rulers are a great tool to quilting on your own, but these tools do have a learning curve.

Club Cost: $25 per club meeting

Class limited to 15 students, so be sure to reserve your spot ASAP!

Please bring your show'n tells to the classes. We would LOVE to see what you are making and creating with your rulers. We also welcome your questions.

For club meetings, please bring a 13" x 13" quilting sandwich (fabric/batting/backing), as well as any quilting rulers you have, your sewing machine, and notions.
We look forward to having you join the fun!

3rd Saturday of each month from 1:00-3:00pm

Educator: Peggy Anderson


We are making a Templee Design on a Square that can be used for a table topper or a pillow cover. We have done templee before with two colors so this time we will be doing 3 colors! Oh what fun!
I'm using fall colors so I have picked two solid colors that coordinate with a small print. You can do any combination you like,
20 inch square of each of your colors. That is 3 twienty inch squares.
Two 19X22inch pieces for the pillow back
OR
One 20 inch square for the back of the table topper
20 inch square of fusible fleece 987 Fusible Pellon. (Adhesive on one side)
Your quilting templates, marking tools and sewing supplies
Appliqué scissors or sharp tipped small scissors
Two 20 inch squares of Templee Fuse or Steam a Seam 2
The finished pillow cover should fit a 14" pillow form
We will be doing a design similar to this:
Domestic Machine Quilting Club
Cost:
$ 25.00
per club meeting
| | |
| --- | --- |
| | Sat, Jan 20, 2024 at 1:00 pm to 3:00 pm |
| | |
| | Attendee Name: |
| | |
| | Sat, Feb 17, 2024 at 1:00 pm to 3:00 pm |
| | |
| | Attendee Name: |
| | |
| | Sat, Mar 16, 2024 at 1:00 pm to 3:00 pm |
| | |
| | Attendee Name: |
| | |
| | Sat, Apr 20, 2024 at 1:00 pm to 3:00 pm |
| | |
| | Attendee Name: |
| | |
| | Sat, May 18, 2024 at 1:00 pm to 3:00 pm |
| | |
| | Attendee Name: |
| | |
| | Sat, Jun 15, 2024 at 1:00 pm to 3:00 pm |
| | |
| | Attendee Name: |
| | |
| | Sat, Jul 20, 2024 at 1:00 pm to 3:00 pm |
| | |
| | Attendee Name: |
| | |
| | Sat, Aug 17, 2024 at 1:00 pm to 3:00 pm |
| | |
| | Attendee Name: |
| | |
| | Sat, Sep 21, 2024 at 1:00 pm to 3:00 pm |
| | |
| | Attendee Name: |
| | |
| | Sat, Oct 19, 2024 at 1:00 pm to 3:00 pm |
| | |
| | Attendee Name: |
| | |
| | Sat, Nov 16, 2024 at 1:00 pm to 3:00 pm |
| | |
| | Attendee Name: |
| | |
| | Sat, Dec 21, 2024 at 1:00 pm to 3:00 pm |
| | |
| | Attendee Name: |
| | |